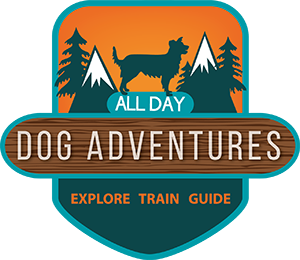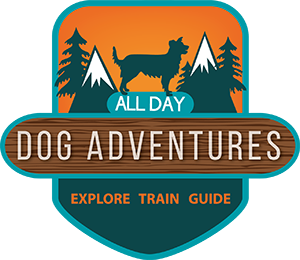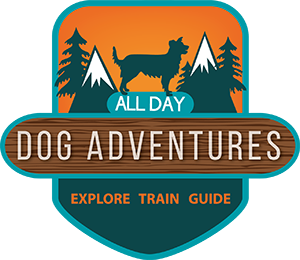 Welcome to All Day Dog Adventures
Dog Training in Columbia Falls, Kalispell, Whitefish and the surrounding Flathead Valley
Explore your dogs full potential!
Come and join us in exploring this beautiful area with your four legged companion by booking a unique hiking trip. All Day Dog Adventures is located in the heart of the beautiful and vast landscape of the Flathead Valley located less than 15 miles from the Gateway to the Glacier National Park, which allows easy access to more than 2 million acres of Flathead National Forest land waiting to be explored.
SPRING/SUMMER 2019- book your hiking trips with your dogs now to avoid disappointment.  We cater for all abilities, easy hike or more adventurous and give you the opportunity to explore the amazing and breathtaking Montana landscape with your dog/s!
Train using different training methods and techniques with your dog. All Day Dog Adventures provides dog training in all areas including obedience, agility, scent and search workshops, pet therapy course and in-house training using positive reward based training methods. Training should be enjoyable and form a bond between you and your dog.
We offer training classes for general obedience for all ages of dogs- including our Puppy classes.  Our classes are fun and interactive.  One of our main focuses is on training and learning through enjoyment.  We switch between obedience work and fun agility to keep your dogs motivated!
We love working with all dog breeds and look forward to helping you and your dog!
Contact us to reserve your space on one of our classes!
We also now offer SERVICE DOG training- working with you and your dog to help you to become a team.  We are passionate about our Service Dog training- please contact us if you would like to discuss how we can work with you!
Let us guide you on your journey! At All Day Dog Adventures we will guide you through your training journey with your four legged companion.
Our methods are force free using positive reward based training.  We introduce you to the techniques and methods that work best for you and your dog.  Dogs and their owners are individuals and as such we adapt our training methods so that they work for you, guiding you along your training journey.
We offer a variety of services to make sure that you get the best experience while training your dog.
Ready to find out more? Contact us to find out about the latest classes and courses that are running!
Drop us a line to discuss our services
Now taking bookings for our Wednesday and Saturday classes!
Puppy and Obedience with Agility!