Puppy Training here we come!
We have a new Puppy- Little Miss Echo Day
She arrived midway through our house move and certainly made a huge impact to our daily routine.  We haven't had a Pup in 12 years!  Willow our little Border Collie was a stray so we didn't get her until she was around 9 months old.  Let the Puppy Training commence!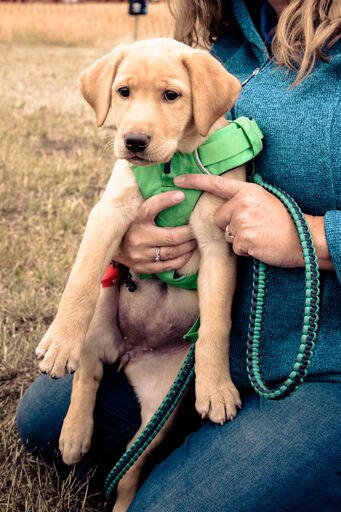 A very kind local lady from Columbia Falls donated Echo to us to train her as our future Search & Rescue Dog- we are blown away by the generosity and will do our best to shape Echo into a successful SAR K9.  THANK YOU! She is already a much loved member of our family.
New Puppy Tips
Getting a new puppy really does mix things up a bit!  So I thought I would share a few Puppy Dog Training TIPS for all you puppy owners out there:
Puppies take lots of time and effort (be prepared for these little bundles of fluff to rule your life for a little while) but they are so worth all the effort!
Consistent training is the key to success and it is never too early to start training your puppy
Keep the training sessions SHORT (10 mins x 4 times per day is plenty)- Quality is better than quantity
Reward & focus on the positive behavior
Watch them ALL THE TIME, puppies are inquisitive and are into everything!
PATIENCE, PATIENCE and more patience
Establish a routine early on that works for you and your puppy- please remember all puppies are different (more on that below!)
Avoid fearful experiences and situations, it is all about positive happy moments
Socialize your puppy in a safe manner (a lot of our local shops are Dog Friendly such as Murdochs in Columbia Falls and Kalispell
https://www.murdochs.com/stores/kalispell/
Introduce your puppy to new sights, sounds and smells- make those positive associations (always have your treats to hand to give a super reward)
Find a local Veterinarian- we have so many fantastic ones in the Valley, we really are spoilt for choice
Take your Puppy to Puppy class- your pup will get to meet other puppies and learn some good manners!
Puppy proof your house- remove accessible food, cables, shoes, anything that could be chewed or injure your puppy should be removed. AGAIN- puppies are into EVERYTHING
Buy some suitable toys for playing and chewing, for example:
https://www.tailwaggerspet.com/products/kong-wobbler-dog-toy-2/
Set a routine for puppy training (be consistent and again be patient)
GOOD LUCK
A puppy is a wonderful addition to any family but they certainly can cause chaos and disruption!  Remember that all puppies progress at different speeds, some might take to potty training more quickly than others.
We consider socialization a key part of raising a happy and confident puppy!  Get out and about with the puppy and makes positive associations wherever you go.
Please contact us to find out all about our Services and upcoming classes 
406-407-4161
info@alldaydogadventures.com
www.alldaydogadventures.com/services 
For all your Puppy Veterinarian care please contact:
The Animal Clinic of Kalispell 406-755-6886
1408 Airport Road, Kalispell
Whitefish Animal Hospital 406-862-3178 
713 13th St E, Whitefish
https://www.whitefishanimalhospital.com/
Animal Hospital Columbia Falls 406-892-4319
511 2nd Avenue W, Columbia Falls